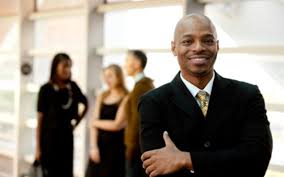 Sales Kit Professional Programme – Making Great Salesmen out of Non-Marketers
"Resources are hired to give results, not reasons" – Amit Kalantri
Who rakes in the money for your organisation – the salesmen or everyone? Today's successful businesses have realised the need to maximise the potentials of everyone, turning their staff into ambassadors.
The aim of this course is to equip your employees especially the non-marketers with the necessary skills needed to generate leads and convert them to sales, thereby increasing the financial in-flow of the organisation.
Demonstrate an increased understanding of the Sales process
Identify the dexterity necessary to be effective Sales Manager
How to prospect and profile the right customers
How to secure an appointment and close a deal
Course Content
Negotiating, persuasion and closing deals
Lead generation (prospecting)
Handling objection in Sales
Securing Sales Appointment (The Introduction ,Power statement and the close)
How to develop a good Sales Pitch
Asking disturbance questions to make a Sale
Amongst others
* Fuller breakdown of modules and learning outcomes to be sent after registration.
Please Note!!!
Course fee is dependent on number of participants, location of venue and other prevailing factors